India is looking for Mrs FTV and Mr FTV
If you are enthusiastic about fashion and beauty and your interest lies between showcasing your beauty to others. Here is a chance for you, Fashion TV is offering you to become a celebrity of your city. They're giving you a platform for showcase your talent and get your desired career. Fashion TV Pageants is giving you 8 different titles to win.
If you are looking at yourself wearing the Fashion TV pageants crown and for you the age is just a number then why are you waiting for just woke up now and apply for the Fashion TV pageants.
Fashion TV Pageants is offering you 8 different titles to win. They are FTV Teen, FTV Right, FTV Prince, FTV Princess, FTV Miss, FTV Mrs, FTV Mr and FTV Miss Teen. There are a larger section of society watches these show continuously, not even in India only, it's apart from world as well. These eight titles can change your life even if you just became a part of it, it will further develop your boundaries.
FTV Miss and FTV Mr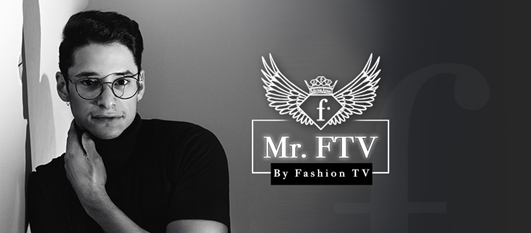 If you use to click photos for your Instagram and Snapchat, you have the best chance to make yourself famous around the world. You can learn a lot of thing here with exciting awards. You will have the opportunity to become an icon for many people.
From the date of registration is announced, many of the newcomer has also came into it. They are looking to win the show and their dedication will surely let them do it. But if you feel that you have better personality and talent. Then why not you?
Fashion TV is welcoming you with open hand, apply as early as possible for the maximum benefits. Fashion TV Miss and Mr gives you a standard platform to get together with world class beauty contestants and their world class ideas as well.
As we have discussed earlier Fashion TV is giving you a chance to portray yourself as a youth icon around your city. Also, they are offering you with 8 different titles.
But let's talk about the most famous title around the youths that is FTV MISS and FTV MR. You heard it right, it is the most awaited title one can ever have in their life. From the day of the registration has begun, people are more into both of these titles. Because it is in the heart of the youths.
There are certain eligibility criteria as well, let's discuss about it
Eligibility Criteria
The Fashion TV is very strict regarding their terms and conditions as well. While looking at the eligibility criteria.
Franchise Knowledge

Educational Qualification- Minimum Graduation

Robust Business Network

Good Knowledge of Territory

Young and Energetic Individual
These are the minimum eligibility criteria which must be fulfilled. If we look at the terms and condition. The Fashion TV is very strict about their terms, and they can simply end any relationship with you if you did something not acceptable.
Hope you're understanding the brand value of Fashion TV. It is one of the renowned brands in terms of fashion industry. Fashion TV Miss and Fashion TV Mr can change your life drastically just make sure you had applied for the registration.
Here is the link > https://ftvpageants.in/mr-fashion-tv/